Download page Important notices.
Important notices
ESD

Sensitive Devices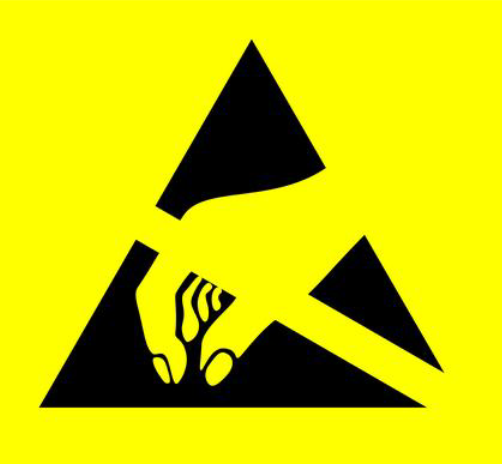 Electronic equipment such as discrete components, hybrid devices, integrated circuits, printed circuit assemblies can be permanently damaged or destroyed when near or in contact with electro-statically charged objects.
| Standards | Titles |
| --- | --- |
| EN 61340-5-1 (2016) | Electrostatics. Protection of electronic devices from electrostatic phenomena – General Requirements |
| EN 61340-5-2(2007) | Electrostatics. Protection of electronic devices from electrostatic phenomena – User guide |
| IEC 61340-5-3(2015) | Electrostatics, Protection of electronic devices from electrostatic phenomena – Properties and requirements classification for packaging intended for electrostatic discharge sensitive devices |
Handling
ESD sensitive devices must be handled only in static-protected environment. According to reference standards above, each ESD protection equipment such as grounding strap, bench matting, floor matting and ground cord must be tested before handling ESD sensitive devices.
In addition, it is strongly recommended to wear ESD smocks during all service procedures.
Transport and storage
ESD sensitive devices are supplied in ESD protective packaging such as ESD shielding bags.
ESD sensitive devices and ESD protective packaging are identified with specific labels.
ESD sensitives devices must be stored in ESD protective packaging before final assembly.
RoHS statement
The product line complies with European Union (EU) Directive 2002/95/EC on the restriction of the use of certain hazardous substances in electrical and electronic equipment (RoHS Directive). Conformity reports are available upon request.
WEEE statement
Quanta product line complies with the European Union (EU) Directive 2002/96/EC on waste electrical and electronic equipment (WEEE).
The purpose of this Directive is the prevention of waste electrical and electronic equipment,and in addition, the reuse, recycling and other forms of recovery of such wastes so as to reduce the disposal of waste.
If purchased in the European Union, please return the products at the end of its life to the supplier from which it was purchased.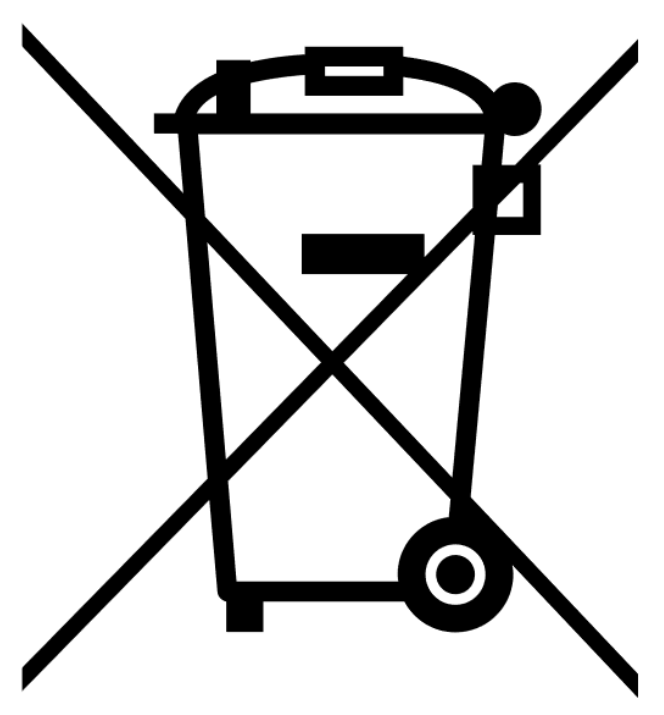 Warranty, liability and return procedure
SBG Systems provides a warranty covering this product against any defect in materials or manufacture for a period of two (2) years from the date of shipment (warranty excluding the cables). In the event that such a defect becomes obvious during the stipulated warranty period, SBG Systems will undertake, at its sole discretion, either to repair the defective product, bearing the cost of all parts and labor, or to replace it with an identical product.
In order to avail itself of this warranty, Customer must notify SBG Systems of the defect before expiry of the warranty period and take all steps necessary to enable SBG Systems to proceed. Upon reception of required information (Sensor serial number, defect description), SBG Systems will issue an RMA and will provide return instructions. Customer shall be responsible for the packaging and the shipment of the defective product to the repair center notified by SBG Systems, the cost of such shipment being borne by Customer.
This warranty shall not be construed as covering defects, malfunctions or damages caused by improper use or inadequate maintenance of the product. Under no circumstances shall SBG Systems be due to provide repair or replacement under this warranty in order a) to repair damage caused by work done by any person not representing SBG Systems for the installation, repair or maintenance of the product; b) to repair damage caused by improper use or connection to incompatible equipment, and specifically, the opening of the housing of the equipment under warranty shall cause the warranty to be automatically canceled.
This warranty covers the product here under and is provided by SBG Systems in place of all and any other warranty whether expressed or implied. SBG Systems does not guarantee the suitability of the product under warranty for sale or any specific use.
SBG Systems' liability is limited to the repair or replacement of defective products, this being the sole remedy open to Customer in the event the warranty becomes applicable. SBG Systems cannot be held liable for indirect, special, subsequent or consequential damage, irrespective of whether SBG Systems has or has not received prior notification of the risk of occurrence of such damage.