Download page Ultimate accuracy with post-processing.
Ultimate accuracy with post-processing
Tight Coupling PPK
PPK (Post processed Kinematic) and is a combination of 2 things:
The addition of a base station in post processing even if one was not used in real time and post processing applied to the GNSS data.

A forward/backward and merge done on the final inertial solution.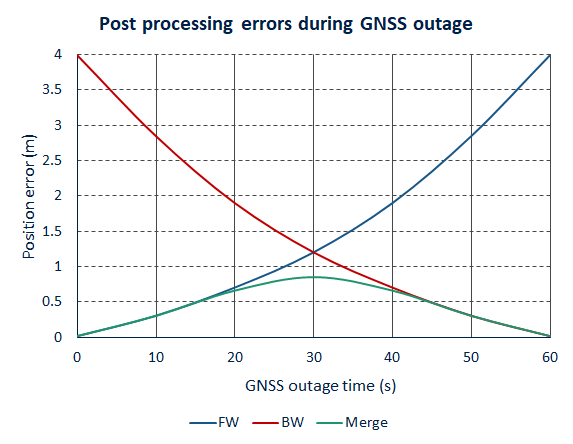 These 2 things can improve significantly the data logged in real-time, especially for applications where there are GNSS outages like for example in bridge surveying.
For more information on real-time vs post-processing you can follow Real time vs Post-Processed Operation.
What is needed
In order to have a PPK solution, we need a post-processing software such as Qinertia, raw IMU data from the INS, raw data from the GNSS receiver and of course all the data should be accurately timestamped.
PPK in Qinertia
The PPK or Post processed Kinematic uses the same algorithm as RTK but in a post-processed environment. This mode of operation has the major advantage of improving the performance, maximizing the centimeter level availability in challenging conditions. This is possible because there is no risk of RTCM corrections outage in post-processed applications, but also to the nature of the forward/backward/merge processing.
The other key advantage in PPK is that the real time setup is simplified as there is no need to feed the RTCM corrections to the rover GNSS. These corrections just need to be logged separately at base station level.
The PPK can also be performed using one of the 7000+ open access base stations available around the world, further simplifying the real time setup.
Single base station in Qinertia
In Qinertia, you can either load your own base station data if you had a base station installed during the survey, or you can choose one from a network of available base stations.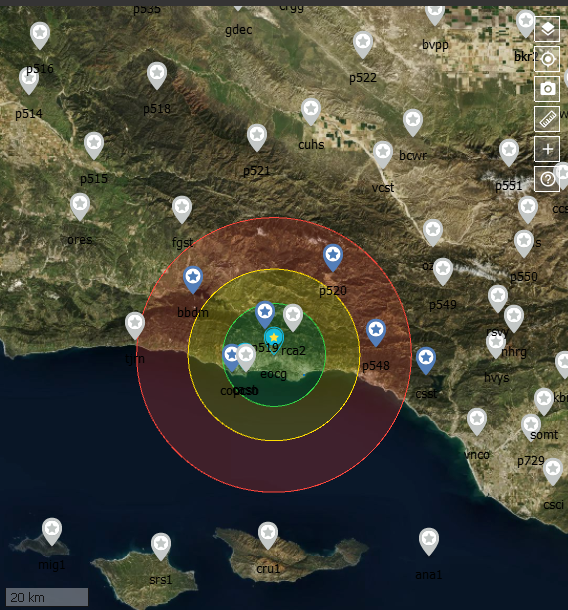 Whatever solution you choose, it is possible to do a PPP computation (Precise Point positioning) on the base station to calculate its position accurately. This allows you to make sure the position you entered manually is accurate or to calculate the base station position if not entered correctly in real time for ultimate accuracy.
VBS in Qinertia
The Virtual Base Station concept, developed initially for network RTK providers, can be extended to post-processing, using the freely available base stations.
In case the mission to post-process is too wide for a single baseline RTK processing, or when base stations are too far from the trajectory, it is then possible to use a Virtual Base Station network to enable centimeter level accuracy of the rover position.
Qinertia VBS implementation is particularly efficient in processing VBS networks, with a distance from the rover to the bases easily reaching up to 100km or more. This feature greatly extends the availability of PPK.
Post-processed PPP
Precise Point Positioning is an alternative solution in case no base stations were available nearby, and it can change some offshore data to a 10cm accurate position.