Download page Ekinox Micro Documentation.
Ekinox Micro Documentation
The Ekinox Micro is a high-performance GNSS aided Inertial Navigation System (INS) designed for use in a variety of land, marine, and airborne applications. This miniature sensor integrates a high-performance GNSS receiver with tactical MEMS inertial sensors, providing superior accuracy and performance in challenging conditions.
The tactical grade IMU helps to minimize errors during challenging or denied GNSS conditions, while low sensor noise ensures outstanding orientation performance. The embedded GNSS receiver is multi-frequency, quad constellations, dual antenna, and capable of delivering centimeter-level accuracy in even challenging GNSS conditions. The optional secondary antenna enables the sensor to operate in low dynamic conditions.
The Ekinox Micro is small and lightweight, yet rugged enough to withstand harsh environments. It has been qualified with the following standards MIL-STD-461, MIL-STD-1275, and MIL-STD-810.
The built-in motion profiles allow easy configuration of the sensor for optimized performance in land, marine, and airborne applications. With its versatility, the Ekinox Micro is an excellent choice for a wide range of applications.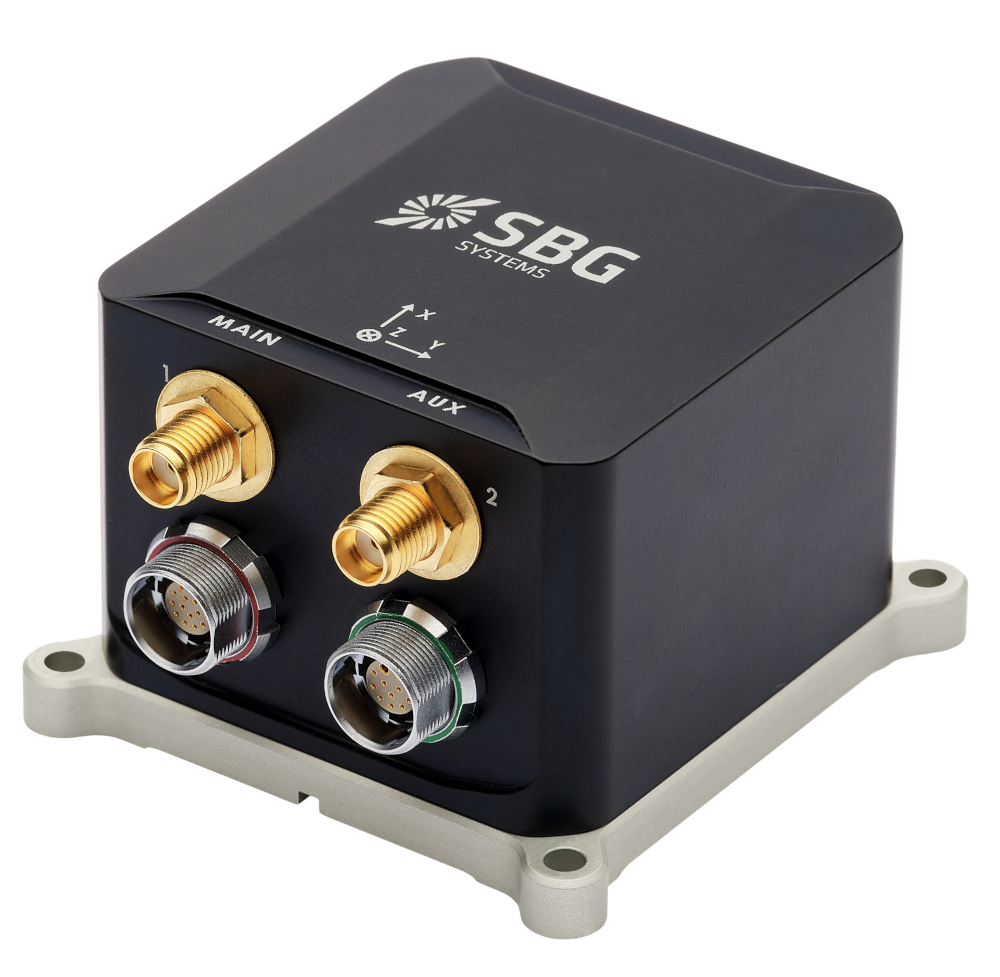 Functional block diagram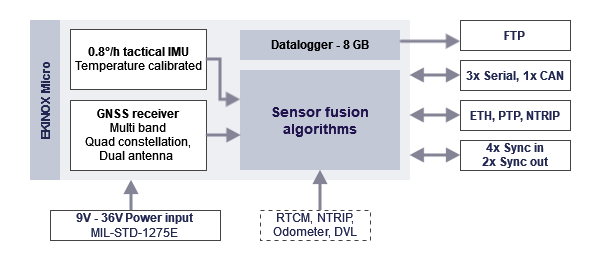 Summary